Achilles Tendinitis Ache Causes And Treatments
Overview
Tendinitis is inflammation of a tendon. Thus,
Achilles
tendinitis is an inflammation of the
Achilles
tendon. The inflammation may be localized to the end of the tendon closest to the heel or may spread upward to affect even the muscles of the calf. Swelling often occurs and pain is felt upon contraction of the calf muscles. In severe cases, pain may be felt even at rest. Generally,
Achilles
tendinitis begins as a dull pain at the back of the lower leg just above the heel when pushing off the ground with the foot. Unless the activity is stopped, the condition rapidly gets worse until any activity requiring a push-off from the ground by the foot becomes quite painful and nearly impossible. If it is left untreated, it can develop into one of two more serious conditions -
Achilles
tendinosis and Insertional Calcific Tendinitis.
Causes
Some of the causes of Achilles tendonitis include, overuse injury - this occurs when the Achilles tendon is stressed until it develops small tears. Runners seem to be the most susceptible. People who play sports that involve jumping, such as basketball, are also at increased risk. Arthritis - Achilles tendonitis can be a part of generalised inflammatory arthritis, such as ankylosing spondylitis or psoriatic arthritis. In these conditions, both tendons can be affected. Foot problems - some people with flat feet or hyperpronated feet (feet that turn inward while walking) are prone to Achilles tendonitis. The flattened arch pulls on calf muscles and keeps the Achilles tendon under tight strain. This constant mechanical stress on the heel and tendon can cause inflammation, pain and swelling of the tendon. Being overweight can make the problem worse. Footwear - wearing shoes with minimal support while walking or running can increase the risk, as can wearing high heels. Overweight and obesity - being overweight places more strain on many parts of the body, including the Achilles tendon. Quinolone antibiotics - can in some instances be associated with inflammatory tenosynovitis and, if present, will often be bilateral (both Achilles), coming on soon after exposure to the drug.
Symptoms
Symptoms vary because you can injure various areas of the muscle-tendon complex. The pain may be an acute or chronic sharp, stabbing, piercing, shooting, burning or aching. It is often most noticeable immediately after getting out of bed in the morning, or after periods of inactivity, like sitting down for lunch. After a couple minutes of walking around, it will often then settle down somewhat, before becoming symptomatic again after excessive time standing or walking. But regardless of how the pain is perceived, Achilles tendon pain should not be left untreated due to the danger that the tendon can become weak, frayed, thickened, and eventually it may rupture.
Diagnosis
On examination, an inflamed or partially torn Achilles tendon is tender when squeezed between the fingers. Complete tears are differentiated by sudden, severe pain and inability to walk on the extremity. A palpable defect along the course of the tendon. A positive Thompson test (while the patient lies prone on the examination table, the examiner squeezes the calf muscle; this maneuver by the examiner does not cause the normally expected plantar flexion of the foot).
Nonsurgical Treatment
Conservative management of Achilles tendinosis and paratenonitis includes the following. Physical therapy. Eccentric exercises are the cornerstone of strengthening treatment, with most patients achieving 60-90% pain relief. Orthotic therapy in Achilles tendinosis consists of the use of heel lifts. Nonsteroidal anti-inflammatory drugs (NSAIDs): Tendinosis tends to be less responsive than paratenonitis to NSAIDs. Steroid injections. Although these provide short-term relief of painful symptoms, there is concern that they can weaken the tendon, leading to rupture. Vessel sclerosis. Platelet-rich plasma injections. Nitric oxide. Shock-wave therapy. Surgery may also be used in the treatment of Achilles tendinosis and paratenonitis. In paratenonitis, fibrotic adhesions and nodules are excised, freeing up the tendon. Longitudinal tenotomies may be performed to decompress the tendon. Satisfactory results have been obtained in 75-100% of cases. In tendinosis, in addition to the above procedures, the degenerated portions of the tendon and any osteophytes are excised. Haglund?s deformity, if present, is removed. If the remaining tendon is too thin and weak, the plantaris or flexor hallucis longus tendon can be weaved through the Achilles tendon to provide more strength. The outcome is generally less favorable than it is in paratenonitis surgery.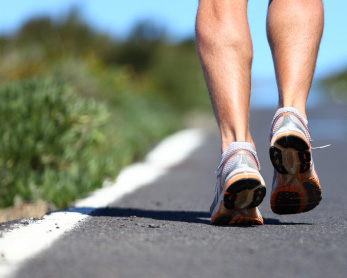 Surgical Treatment
Chronic Achilles tendon tears can be more complicated to repair. A tendon that has torn and retracted (pulled back) into the leg will scar in the shortened position over time. Restoring normal tendon length is usually not an issue when surgery is performed within a few weeks of the injury. However, when there has been a delay of months or longer, the treatment can be more complicated. Several procedures can be used to add length to a chronic Achilles tear. A turndown procedure uses tissue folded down from the top of the calf to add length to the Achilles tendon.
Tendon
transfers from other tendons of the ankle can also be performed to help restore function of the Achilles. The results of surgery in a chronic situation are seldom as good as an acute repair. However, in some patients, these procedures can help restore function of a chronically damaged Achilles.
Prevention
So what are some of the things you can do to help prevent Achilles Tendinitis? Warm Up properly: A good warm up is essential in getting the body ready for any activity. A well structured warm up will prepare your heart, lungs, muscles, joints and your mind for strenuous activity. Balancing Exercises, Any activity that challenges your ability to balance, and keep your balance, will help what's called proprioception, your body's ability to know where its limbs are at any given time. Plyometric Training, Plyometric drills include jumping, skipping, bounding, and hopping type activities. These explosive types of exercises help to condition and prepare the muscles, tendons and ligaments in the lower leg and ankle joint. Footwear, Be aware of the importance of good footwear. A good pair of shoes will help to keep your ankles stable, provide adequate cushioning, and support your foot and lower leg during the running or walking motion. Cool Down properly, Just as important as warming up, a proper cool down will not only help speed recovery, but gives your body time to make the transition from exercise to rest. Rest, as most cases of Achilles tendinitis are caused by overuse, rest is probably the single biggest factor in preventing Achilles injury. Avoid over training, get plenty of rest; and prevent Achilles tendinitis.